The kickoff week of our first summer school just ended. The schedule was packed with learning, research and fun activities.
We started on Monday and Tuesday with a lecture part to set a basis for upcoming days. Principal investigators from the University of Waterloo (UW), RWTH Aachen University and the University of Duisburg-Essen (UDE) have summarized their knowledge on 2D materials – from growing mechanisms over their electronic/vibrational properties to light-matter interactions and much more.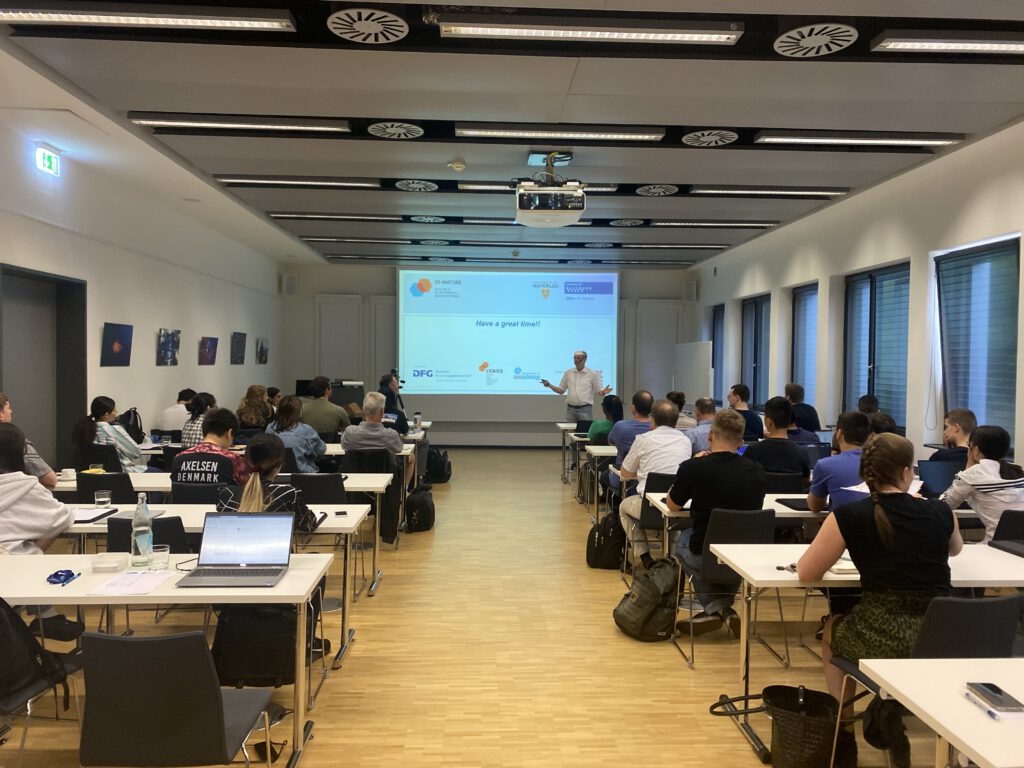 Prof. Gerd Bacher welcoming the 2D-MATURE members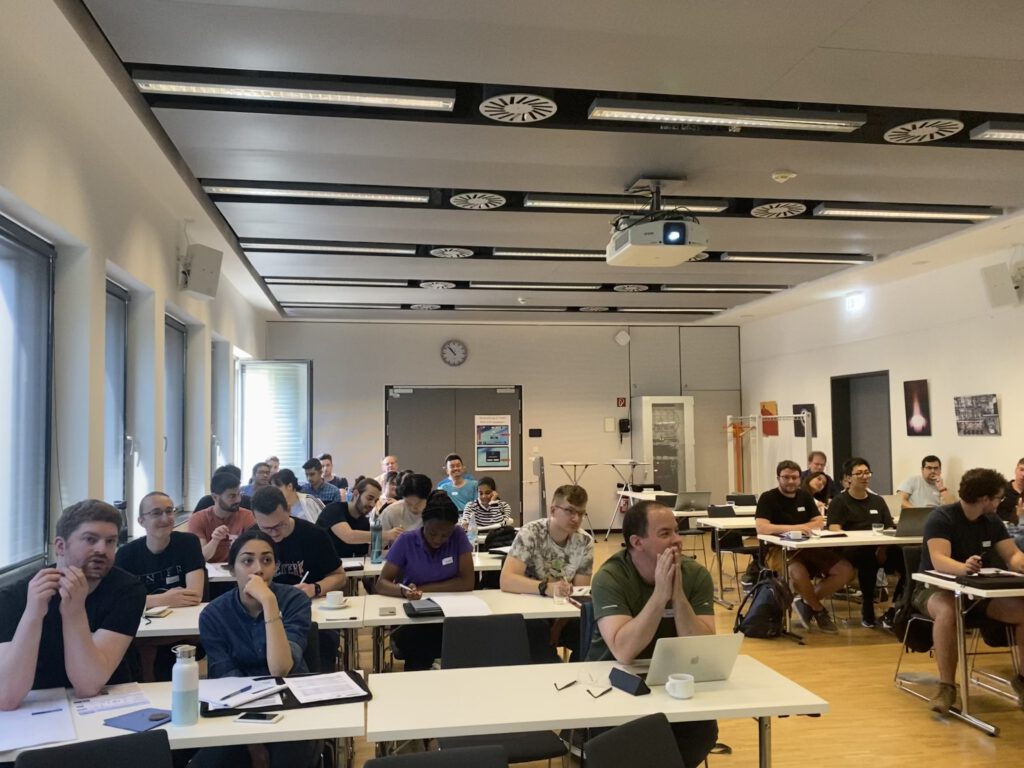 2D-MATURE members absorbing the knowledge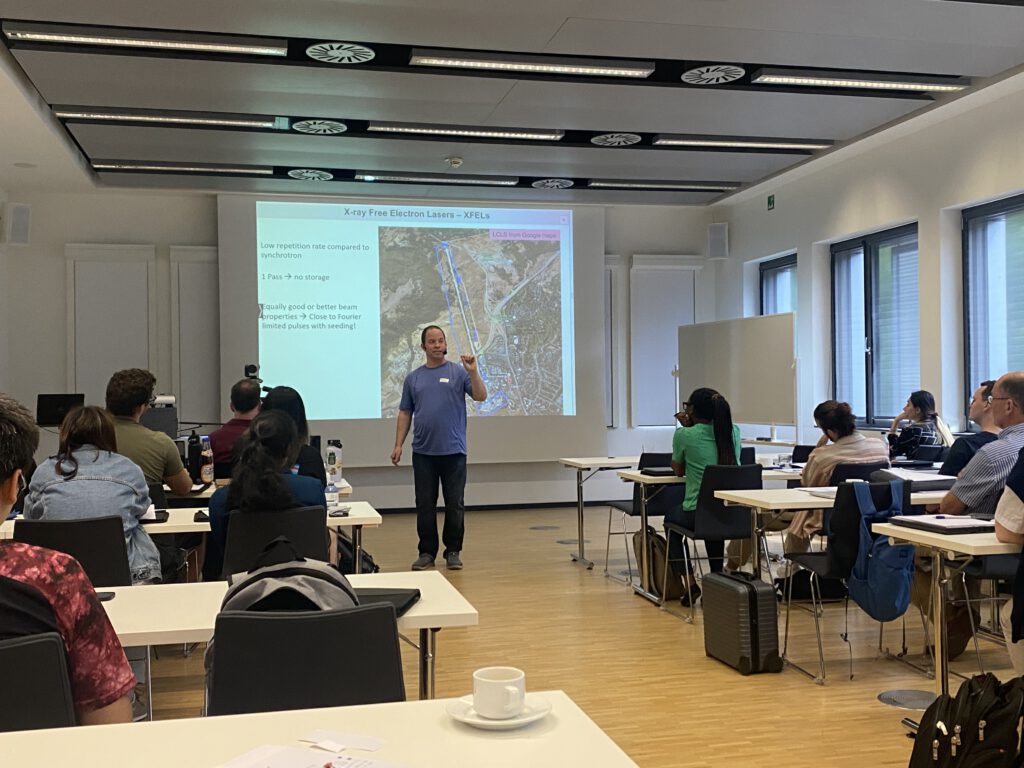 Prof. German Sciaini about light-matter interactions
Tuesday ended with a part of our EDI training, as we were watching the documentary "Picture a Scientist", which was discussed next day, since Wednesday was dedicated to soft skills.
Eike Spielberg from UDE's library shared all insights into literature work. Referring to different databases our PhD and MASc students got expert tips for their search for references and discussed about publication processes and the ongoing open access movement.
Afterwards, Emma Op den Kamp from the University of Amsterdam prepared our PhD and MASc students for stressful times and taught them how to proactively manage their vitality. Armed with new strategies to manage their energy our PhD and MASc students are ready for doing their research and all related tasks.
Speaking of which, our PhD and MASc students soon will visit conferences and start networking in the 2D research community. Thus, we invited Stephanie Sera from UDE's graduate center plus to train their networking skills. People were taught to pitch their project ideas and while learning by doing enriches the learning process, we ended the day with a poster session to encourage discussions about ongoing research.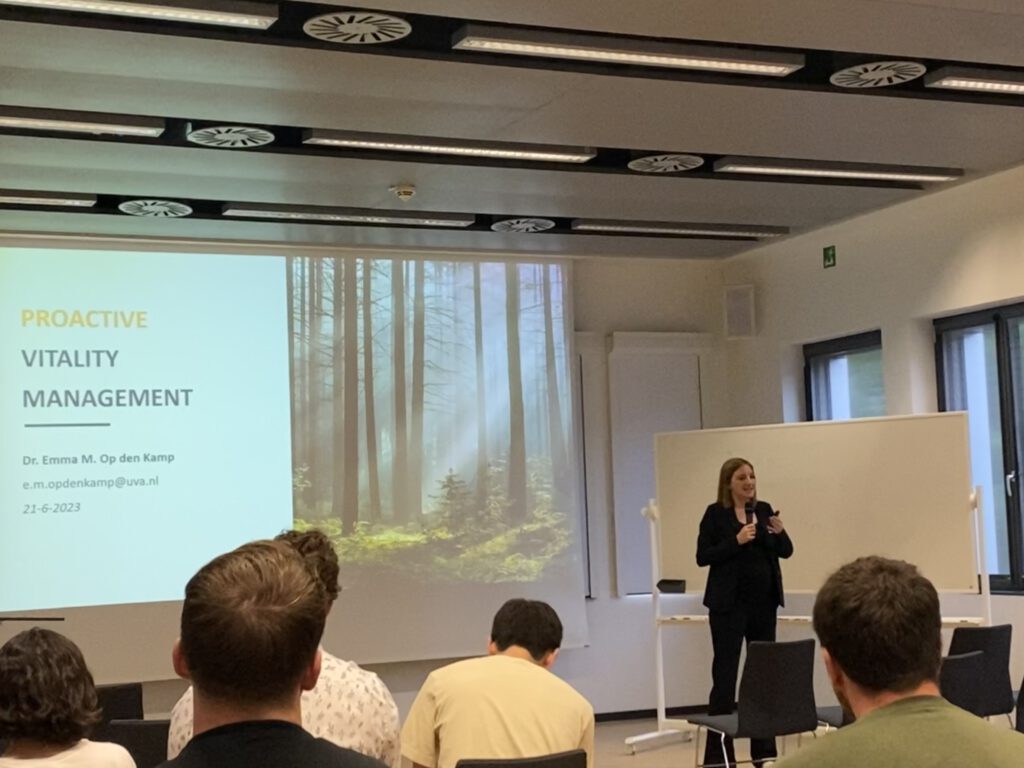 Emma Op den Kamp on Vitality Management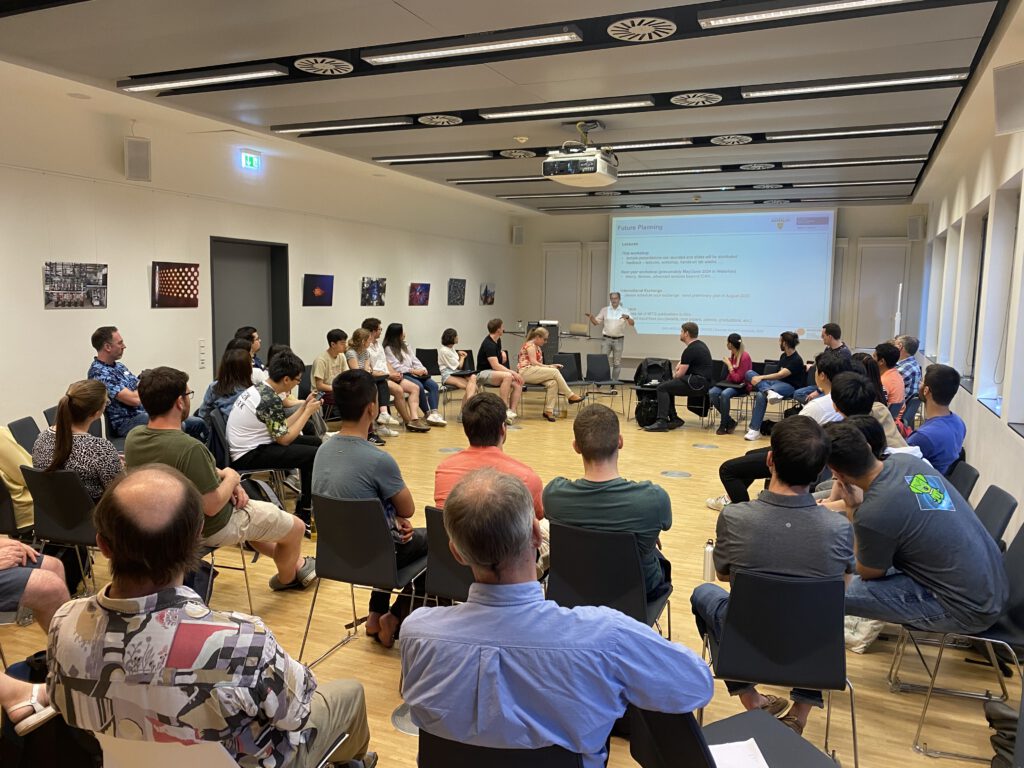 Discussing following steps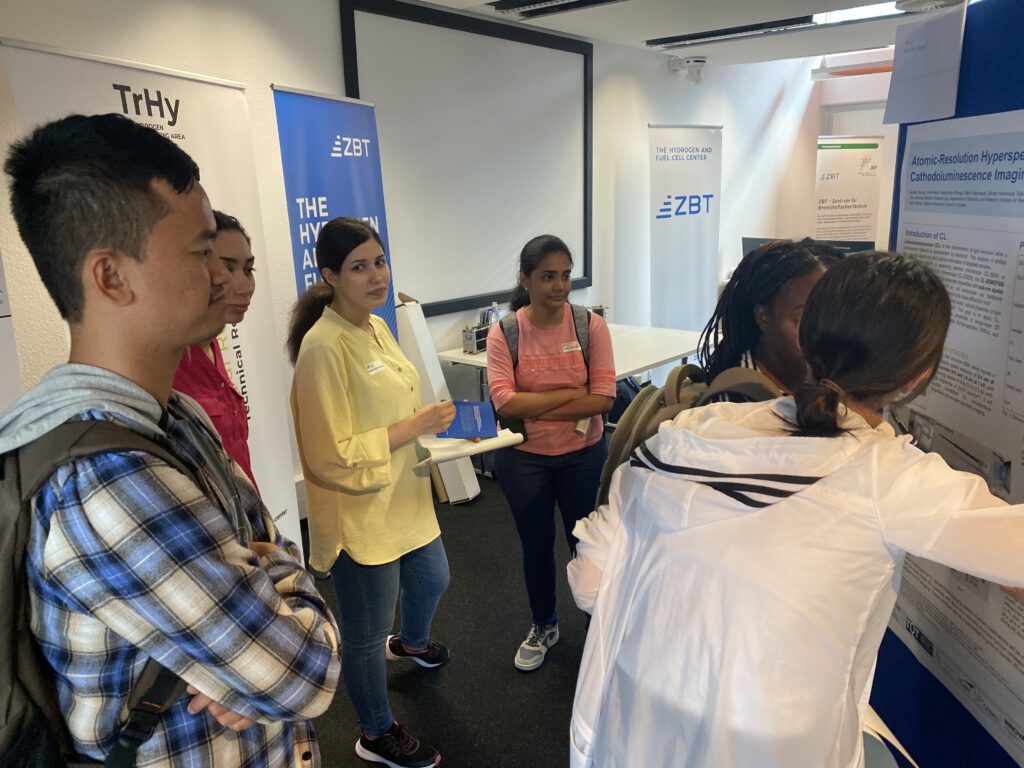 Thursday and Friday we welcomed our invited guests Pulickel Ajayan from Rice University, Thomas Heine from Technische Universität Dresden, Michael Heuken from AIXTRON SE, Stephan Hofmann from University of Cambridge, Martin Pumera from University of Chemistry and Technology in Prague, Mauricio Terrones from Pennsylvania State University and Benjamin Groven from the Interuniversity Microelectronics Centre to the 2D-MATURE Symposium. Thank you so much for the interesting talks, insights as well as the input on our research project and training concept.
Of course, we did not miss the opportunity to provide some fun leisure activities as well. So, we took all participants to the Landschaftspark Duisburg-Nord and had dinner at our beloved Finkenkrug.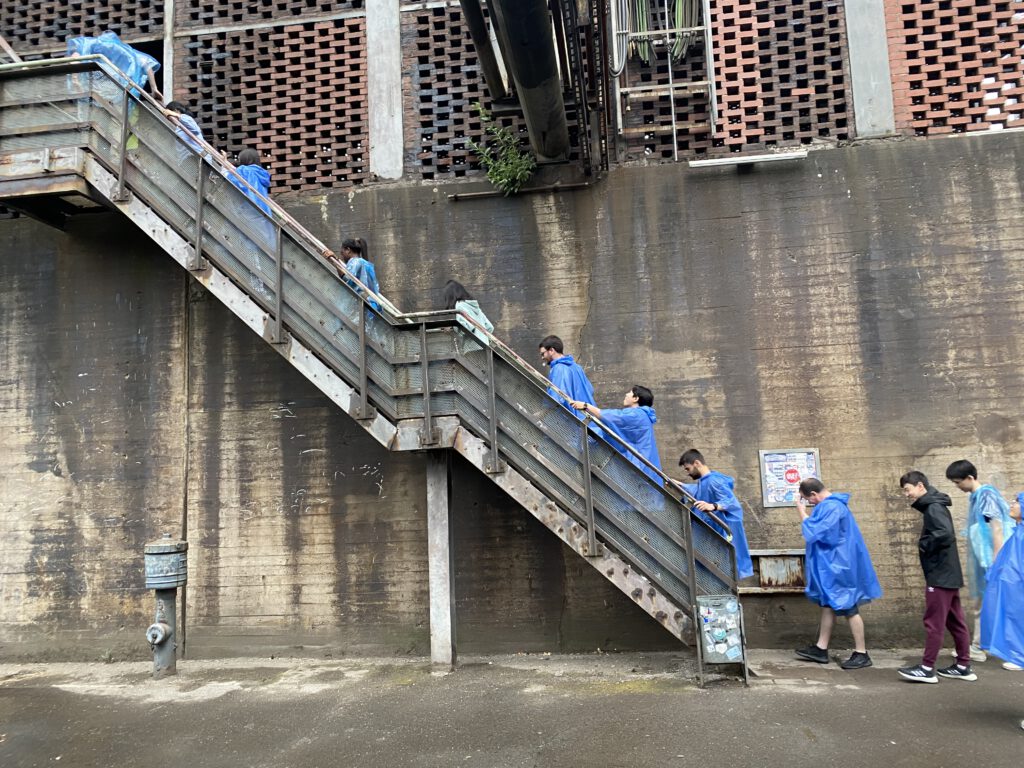 Rainy day at Landschaftspark Duisburg-Nord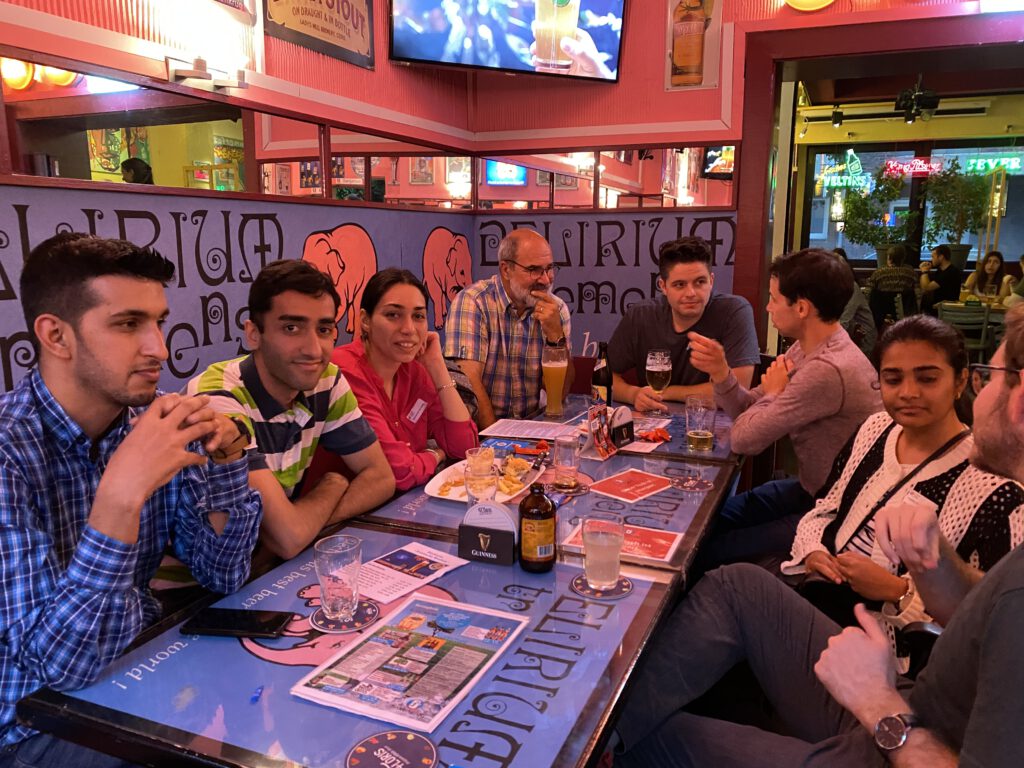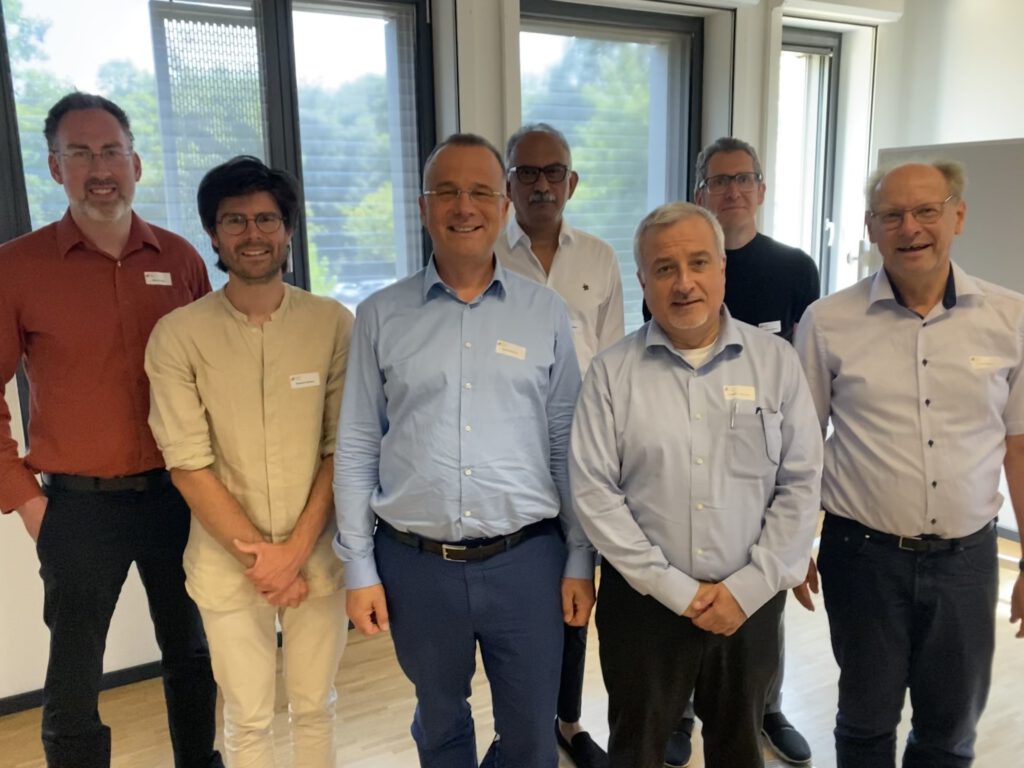 Speakers of the 2D-MATURE Symposium
Looking forward to the hands on lab and method training starting next week!